Opening Hours
Our warehouse is open Monday-Friday 9am to 5pm, Sunday 10am-3.30pm, closed Saturdays. We are open to the public and trade. Sunday is the best day to visit if you are a none trade customer. All the dealers will be available on Sundays and you will receive full benefit of everything that is available.
30 Furniture Dealers
We have 30 dealers in the warehouse over 3 floors. All dealers have different stock from large furniture to small items, from antique to modern.
Open areas and lock up shop units available to let. Please contact the office and arrange an appointment to view available space.
All businesses considered.
Cafe Open Daily
Empire House Cafe is open daily from 9am with fresh homemade food and cakes.
Disabled Friendly


We are a disabled friendly building with a lift and ramps for easy access.
Toilets are located on the ground floor.
VISIT OUR MILL
Mon – Fri 9am to 5pm
Saturday – Closed
Sunday – 10am to 3.30pm
Bank Holidays – call for times

Large stock of furniture always available – 3 piece suites, antique furniture, Chesterfields, armchairs, chaises, leather chairs and more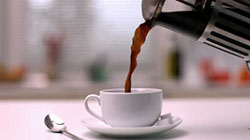 CAFE OPEN 9AM TO 3.00PM